The most ideal educational environment
New Horizons Montessori School applying Montessori method to teaching - focusing on promoting the ability to create independence, creativity and stimulate the love of learning discovery for each child. The school is honored and proud to become one of Montessori international standard schools in Vietnam. With the mission of giving Vietnamese children a formal and universal educational environment, we teach based on respect for the needs and development of each child, and nurturing children to become peaceful and happy.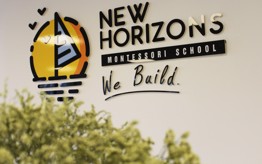 New Horizons Montessori School
International education experience
The school's mission is to bring an international standard Montessori education program, but it is still relevant to Vietnamese culture and people.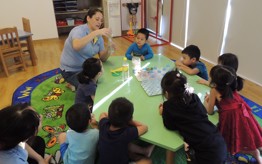 New Horizons Montessori
Baby's second home
With the motto of creating a second home outside the family for children, a meeting place is required such as the famous saying "Everyday is a happy day", New Horizons Montessori School is founded by members are passionate about education and experienced in research and teaching at all levels, especially preschool level.
Parent Assessment
New Horizons Montessori School đã giúp tôi trở thành bà mẹ thông thái hơn
Chị Thanh Hải
Mỗi ngày nhìn con háo hức đến trường làm càng thêm tin rằng mình đã có sự lựa chọn đúng cho khởi đầu của con
Chị Thanh Trần
New Horizons Montessori School - Lựa chọn hoàn hảo cho khởi đầu của con
Chị Kim Anh
The teaching staff
With a team of excellent teachers who are well-trained and experienced tutors, New Horizons Montessori School believes that with our dedication, with the core values ​​we aim for, and with our efforts stop, we will bring the best values ​​for the future of Vietnamese preschools.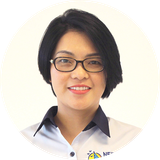 Bà Lê Kim Liên - Đồng sáng lập
Thạc sĩ Quản lí giáo dục, Chuyên viên phòng đào tạo. Giảng viên bộ môn Tâm lí giáo dục Học viện Phụ...
Bà Lê Thị Việt Hà - Đồng sáng lập
Thạc sỹ Kinh tế và Xác suất Thống kê Ứng dụng (Hoa Kỳ), Chứng chỉ sau Đại học về Giảng...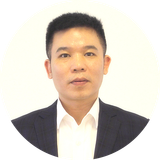 Ông Vũ Trọng Cường - Đồng sáng lập
Tiến sĩ Quản trị kinh doanh (Philippines). Phó viện trưởng Viện Khoa học và Giáo dục Đông Nam Á. Phó trưởng khoa Quốc...
Bà Elizabeth Patagnan - Giám đốc đào tạo
Tiến sỹ ngành Công nghệ giáo dục. Thạc sỹ ngành Quản lý giáo dục. Chứng chỉ giáo viên Montessori, hơn...
Bà Đặng Thị Thu Hằng - Hiệu trưởng
Cử nhân Sư phạm, ngành giáo dục mầm non Cử nhân Ngôn ngữ KHXH & NV. Chứng chỉ Nghiệp vụ...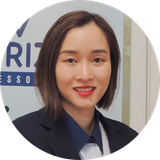 Bà Nguyễn Thị Kim Hồng - Trưởng ban Đào tạo
Chứng chỉ Giáo viên Montessori Quốc Tế được cấp bởi Hiệp hội Phát triển Montessori Hoa Kỳ (IAPM). Bằng Cử...
Contact information
online support
Want to learn more about New Horizons Montessori School, about courses, activities and life at New Horizons Montessori School?
enrollment information
You need to learn more about the requirements for admission, tuition, and entrance examination?
upcoming activities
Upcoming activities and events will be updated here. Do not miss it!
Frequently asked questions
"New Horizons Montessori School currently has two levels of education: Grade 0-3 years old and Grades 3-6.
New Horizons adopts a buffet diet for children to choose their own food and food, self-serve during meals. The application of the school was developed by Assoc. Prof. Dr. Le Thi Bach Mai - Former Deputy Director of the National Institute of Nutrition. All ingredients for meals are organic products, imported from reputable units in the market.
On every Friday, children are allowed to participate in extracurricular activities such as: Reading, picnics, visiting landmarks in the city, Truong's farm, ... to learn about life and close to nature.
Yes. Children will participate in a free trial course from 3 days to 1 week to get used to the classroom environment.
ANSWER ANY QUESTIONS
OF PARENTS